Click for Social event archive
Tuesday 11 December 2018 at 7 p.m.
Christmas dinner at Weavers Restaurant, Bocking Village Hall. See you at 7 p.m.
Events for 2019
Saturday 27 April 2019
We are going to see the tulips at Ulting Wick, Crouchman's Farm Road, Maldon, CM9 6QX. If you do not have a satnav then I can give you a print out of the AA directions. We meet at 2p.m. and the cost is £8.50 per person including refreshments.
Saturday (to be confirmed) May at 8 a.m.
Market stall. Please volunteer to help with growing plants or working on the stall. It is usually a really good experience.
Saturday 11 June - Social evening at (to be confirmed) at 7 p.m. We will have a bring and buy and plant stall.
Tuesday 9 July at 9 a.m. at Braintree Coach Park. We are going to Wisley and will have a guided tour and then you are free to have lunch and spend the rest of the day looking round these wonderful gardens.
Saturday 24 August. We are going to Snares Hill Cottage and the address is Duck End, Stebbing, Essex CM6 3RY. They have a beautiful garden and will give us a tour and supply refreshments all for £6.50 per person. They are situated between Great Dunmow and Great Bardfield.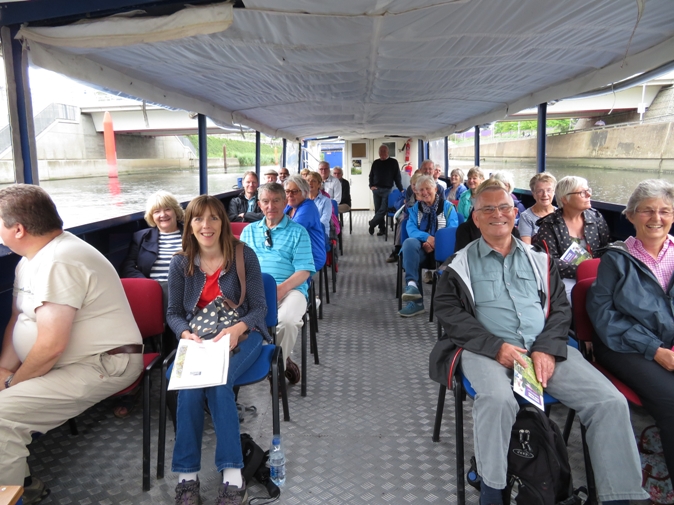 29th July 2017. The club are enjoying a boat trip round the Park after a guided walk in the morning.


Members visit to the Phyllis Currie Nature Reserve, 10th June 2017